Life Transformation Groups or LTGs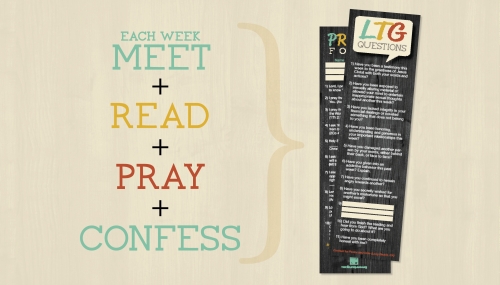 Simple, yet powerful. LTGs incorporate the values of community, internal transformation and making disciples.
LTGs meet once a week for approximately 1 hour
Groups of 2 to 6
Men meet with men & women with women
During the week you read 7-35 chapters of the Bible, whatever is agreed upon

There is no curriculum, workbook, etc.
No one is the leader of the group
Pray weekly for the salvation of four individuals

Ask each group member the accountability questions

Looking for a LTG group? Have a question? Contact
Joe
and he can help.
You can also pick up a bookmark in the foyer to keep the accountability questions and prayers on hand.
Or you download one here.