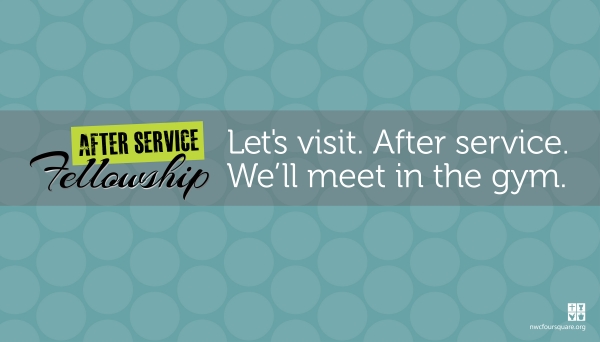 After every service, we gather in the gym for good food and good conversation. We'd love to see you there!
We've been learning more and more about the early church. The term used by Luke in the book of Acts to describe the way they shared life as a community is "koinonia." It's often translated into English as the word "fellowship."

We've made time for us to fellowship after services in the gym. Stay after any service and make new friends and enjoy a simple, affordable meal (you can bring your own food, if you like). There is a space for kids, including a couple bouncy houses. Also there is a microwave if needed and always hot water and coffee available.
So we'll see you after service!